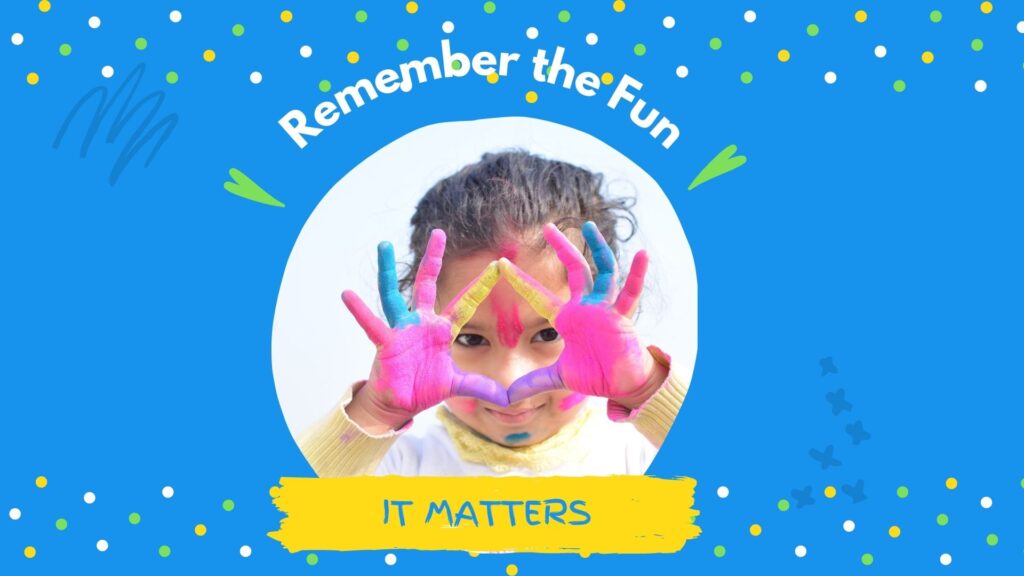 If you are anything like me and the other homeschool moms I talk to on a regular basis, you start the year with all the fun things – play-doh, paint, science experiments, games – you know the fun stuff. But as time goes on, all the fun gives way because you know time and life and stuff. Well I'm here today to say that it's time to remember the fun. It's time to bring back the things that make everyone smile. It's time put a halt to the boring and bring on the learning. Here are a few ways that we try to remember the fun and bring it into our school work.
National ____________ Day / Holidays – We celebrate lots of random national days like national doughnut day, national write a short story day, national ice cream for breakfast day and national plant a flower day because we can. Sometimes we just do the thing and sometimes it becomes a full on project with research, writing and a product of some sort. Either way it is fun, random and unexpected, at least for the kids [I hind the national calendar from them so they can't beg for or avoid certain ones]. We also make sure to celebrate some of the better known holidays like Earth Day.

Creative Answering – Can your child play hopscotch and read sight words at the same time? Would it be possible to write answers to math problems on the driveway in chalk and allow your child to run to each answer instead of writing it? Do you have an old typewriter that could spark the most creative story writing you've seen in your house? Is there a way to hide the answers around your house and then have your child run and find it knowing that it will likely buy you some quiet time?

Make It Real – I'll be honest, basic math skills are a bore so we don't do a ton of work on them unless it has some real life application. Even from a very young age, my boys have been a part of my ministry work. They have learned to add, subtract, multiply and divide by simply helping me put together materials for our services. Almost all of their work with fractions has happened in the kitchen. What part of your normal life can your children jump in and participate in?

Act it Out – Turn a book into a play where as you are reading, the children are acting out what is happening. This works for history subjects as well as general read aloud times. Kids aren't made to sit and listen al the time. Let them move. Let them do. Speaking of doing – let one of them narrate / read and it's your turn to act. Can you imagine how much your kids would roll if you were the big bad wolf?

Add in the Arts – Find ways to increase the amount of creative expression your children use in their subjects. Art and music need not be relegated to their own space all the time.

Ditch the text book and pick up a Picture Book – Even older students can learn from picture books. The content in many picture books is well beyond the age group it is written for and the pictures are a bonus. Mix it up.

Make them the Teacher – Switch places for a day or a subject. You might be surprised at how much learning your children do so they can take on your role.
Now, I've listed these seven things for you but I've also confessed that our year always starts better and then fizzles; so, how do I keep the fun stuff in the front of my mind? First, I keep a list of the cool and easy things we can do handy with all my homeschooling things. Second, I work together with other moms to create experiences outside of our house. Third, I set regular reminders in my homeschooling calendar to relook at our rhythms and make sure that there is enough fun in it. Fourth, I choose curriculum that leaves plenty of room for adding fun or has fun already added in it [big bonus when I can find ones that already have it inserted]. Finally, I give my children the freedom to say to me we need more fun mom. With all of these things in place, we have come to a better balance of fun and typical school work. There is room for growth for sure but we are in a much better place this year than we have been in previous years. So, how do you remember the fun? Do you keep it smart? Do you keep it simple? I hope you do.